Serving Saint John
for over 32 years
Saint John Inner City Youth Ministry was established in 1989 as a project of the Diocese of Fredericton and the Parish of Trinity Church to provide more effective ministry to the residents of the south end of Saint John. ICYM has since established an ever growing network of community partners.

Today, ICYM has expanded their efforts into several of the priority neighbourhoods in Saint John. Their programs have continued to develop and change over the years to adapt to the needs of the community.
We are a Christian organization that supports children, youth and families through relationship building and encourages social, physical, emotional and spiritual growth.
We are a resilient community built on healthy connections for current and future generations.
Erin Rideout - Executive Director

Erin was hired as Executive Director of ICYM in April of 2016 having previously volunteered with Inner City's Youth Connection Program. She is a commissioned Threshold Evangelist and holds a Bachelor's degree in Psychology from Saint Thomas University and a Master's of Ministry in Cultural Engagement from Threshold School of Ministry & St. Stephen's University.

Her background includes various non-profit & Ministry roles in fundraising, volunteer recruitment, program development and client services. Passionate about trauma-informed community work Erin became an ACE Interface Master Trainer teaching NEAR Science (Neurobiology, Epigenetics, Adverse Childhood Experiences, and Resilience). Erin is also a Community Food Mentor (CFM) through NB Food Security Action Network as part of a province-wide network of certified individuals who share their skills in food and nutrition within their own communities.

Erin approaches community development and ministry with a relational, collaborative, trauma-informed framework and takes joy in sharing the love of Christ with her community.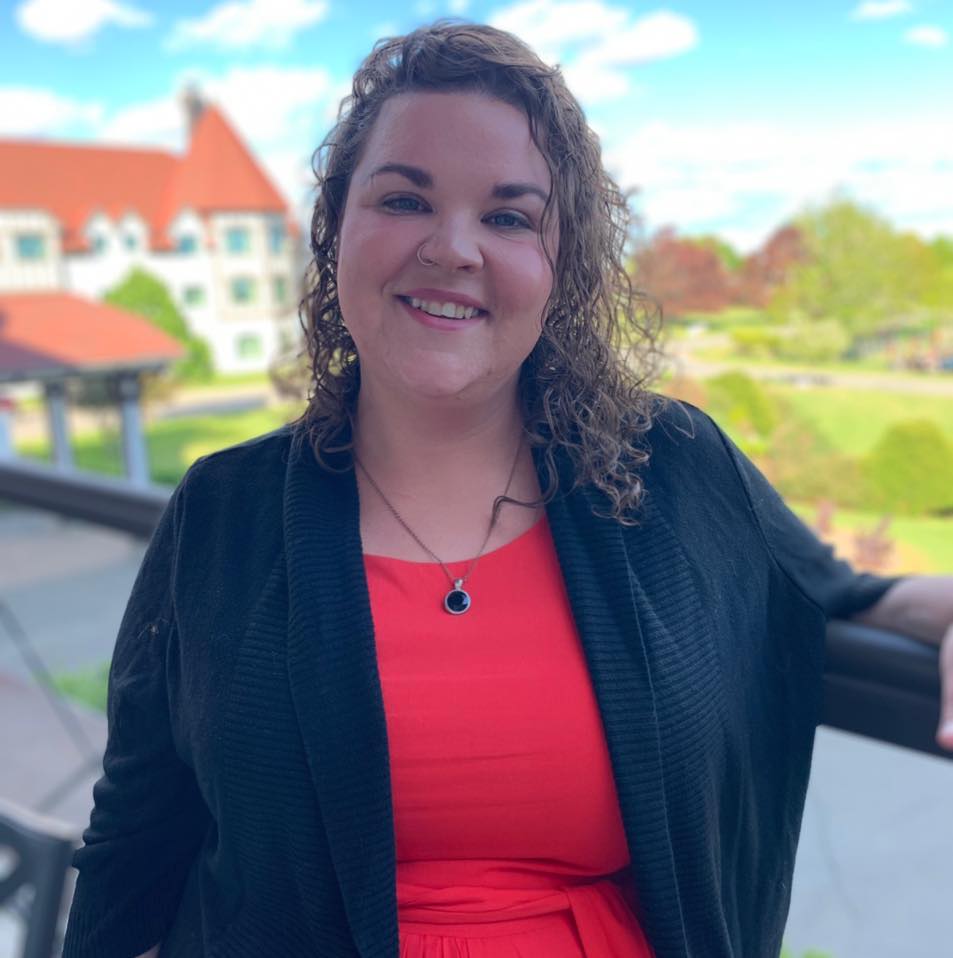 Bonnie Hunt- Program Assistant

Bonnie was appointed as ICYM Program Assistant in March 2022 returning to the team after having previously held the role as Executive Director of ICYM from August of 2014 to June of 2016.

She has been a commissioned Evangelist for 25 years, and held a senior leadership role as Threshold Dean of Community. Since March of 2020 she has been a full time caregiver for a family member, now she is excited to be back on the team. The majority of her work has been working with at-risk children and youth in both church and nonprofit sectors in Toronto, Saint John, Fredericton and Red Deer.

She strives to be an advocate for those who have no one to stand with them. She finds joy working with families and their children to strengthen their relationships with each other and Jesus. She has developed a youth ministry training course to teach to Communities in Nunavut. She has a passion to share the love of Jesus with everyone she meets in her own quiet way.
Board Of Directors

Rev. Steven Scribner- Chair (Trinity Church )
Rev. Jasmine Chandra- Vice-Chair (Stone Church)
Katherine Grant- Treasurer
Cynthia Dupere
Rev. Leo Martin (Anglican Diocese of Fredericton)
Debora Kantor (Threshold Ministries)
Ellen Kelly (Stone Church)
Ben Gillcrist (St John the Baptist/King Edward School)- Secretary
Victoria Lawrence ( Hazen-White/St Francis School)
Kate MacDonald (Centennial School)
Jill Nylen (Glen Falls School)
Erica Lane (ASD-South)
Linda Webb (Trinity Church)
with your help, we are changing lives